Over 40+ Farm Fun Activities!
Map out your Visit to Maris Farms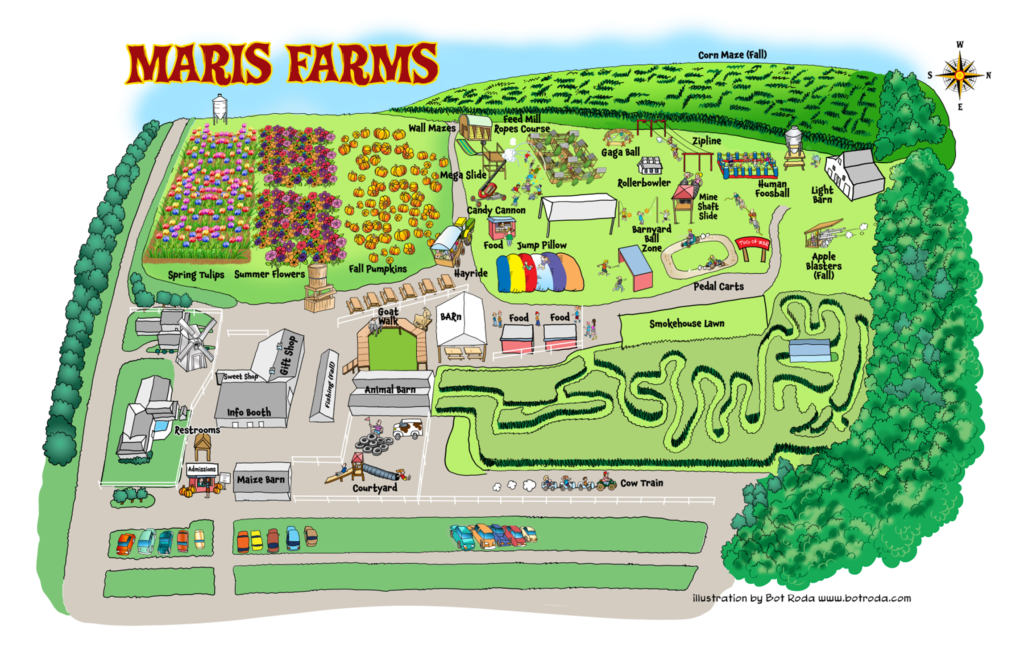 We are proud to give you an exciting online map and Trek app to help you make the most of your visit to Maris Farms!
Download the FREE Wishtrip App to your Android or Apple device. Then you can find a trail (trek) to follow and see all the farm has to offer. Check out some treks and check out all the stops you would like to see to maximize your family fun on the farm!
A treat around every corner!
Farm Play Admission is ALL INCLUSIVE, so once you're in, play to your heart's content at *no extra cost!
Every season offers tons of play and a unique focus. We're limiting attendance to make sure whenever you visit, it's a great experience. We can't wait to see you!
*Only extra costs are for Food, Produce, & Flowers ($)
Check out all the offerings at Maris Farms!
wdd
2022-09-06T06:43:36-07:00